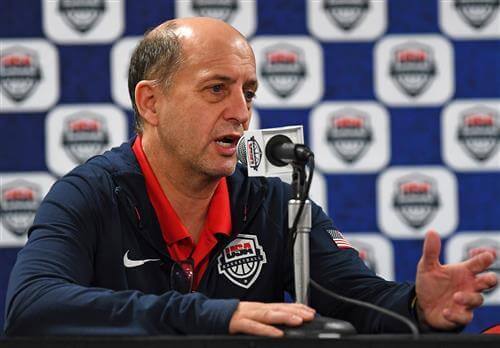 The Houston Rockets are keeping Daryl Morey as GM and remain all-in on small-ball (in part because James Harden wants it).
However, the godfather coach of small ball lineups just walked out the door.
Mike D'Antoni is gone in Houston, and he is leaving behind some serious challenges in Houston. The next coach is going to have to deal with Harden as he nears free agency (2022), getting Russell Westbrook to play within his skill set, and a roster that needs more perimeter defenders if they are going without much rim protection.
Who is in line for the Rockets' job? Here are five coaches whose names have some buzz in league circles as the owner Tilman Fertitta and Morey start the coaching search.
1) Jeff Van Gundy
He was being mentioned as a potential replacement for D'Antoni back while the coronavirus had the season on hiatus, then his name was the first to come up when it was learned the job was open. Van Gundy was the Rockets' coach when Morey first arrived in Houston, and he has long been a guy who praised Harden. Van Gundy is seen as a defensive coach, which Houston needs, but his offenses were slow and deliberate, not exactly fitting the current small-ball roster. Also, is Fertitta going to back up the Brinks truck to get Van Gundy out of the broadcast booth?
2) Sam Cassell
Another name that came up not long after the job became vacant. The Clippers' assistant coach under Doc Rivers is a former Rockets player (he won two rings there) and someone who has been near the front of the line of assistant coaches deserving a top job for a while.