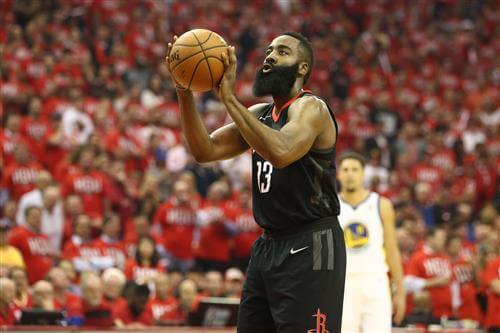 James Harden has made it clear he wants out of Houston, and reports linking him to the Brooklyn Nets are popping up all over the place. Where there's credible Twitter smoke, there's usually fire. Harden to Brooklyn is starting to feel like something close to a formality.
But what's the rush for Houston? Unlike most superstars who throw down trade demands, Harden is not in the walk year of his contract, which is the leverage players lean on as teams become terrified of losing their most premium asset for nothing in free agency. Indeed, Harden has two guaranteed years left on his current deal, and a $46.8 million player option for 2022-23.
In other words, Harden can demand out all he wants, and certainly players of his caliber hold immense sway behind closed doors no matter their contractual situation, but the Rockets do have some legitimate leverage here, which affords them the luxury of patience.
The Cavs were in this situation in the summer of 2017 with Kyrie Irving, who demanded a trade when he still had two years left on his contract. Cleveland decided to rid itself of the headache and traded Irving to Boston, but they didn't have to. Whether Irving was really prepared to have surgery and sit out the 2017-18 season, as he threatened to do if Cleveland didn't move him, is another conversation. But either way, the point remains: The Cavs had time. So do the Rockets. They don't have to take the first deal on the table. They can wait for the best one.