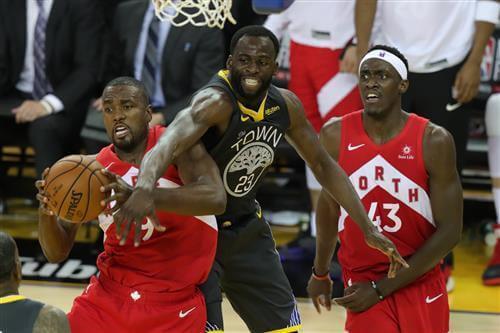 Draymond Green finished his first week at his new job, being part of the panel of TNT's 'The Arena' alongside Dwyane Wade, Cari Champion, and nemesis Charles Barkley. Green didn't have any problem with Chuck during this week but he still managed to make a controversial statement on Friday night.
Toronto Raptors president Masai Ujiri joined the show on Friday, where the Golden State Warriors star asked him what made the team take a stand against racism by painting 'Black Lives Matter' on their bus. Green tried to get the most info about it but his words weren't precisely the best.
"But you guys have on your bus 'Black Lives Matter,' and as a Canadian team it doesn't directly impact your team because you're in an entirely different country. What made you guys take a stand?" Green asked.