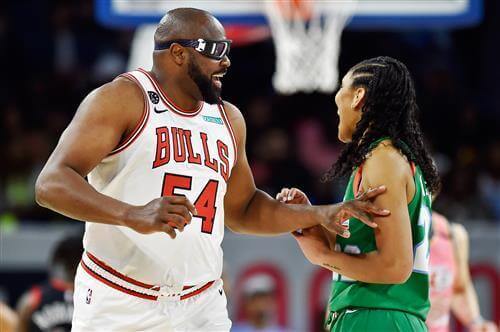 Horace Grant claims Michael Jordan lied during "The Last Dance" documentary series on ESPN.
Grant said it "is a downright, outright, completely lie" that he leaked much of the information in Sam Smith's famous "The Jordan Rules" book, as Jordan alleged during the documentary.
"Lie, lie, lie. … If MJ had a grudge with me, let's settle this like men," Grant said during the interview. "Let's talk about it. Or we can settle it another way. But yet and still, he goes out and puts this lie out that I was the source behind [the book]. Sam and I have always been great friends. We're still great friends. But the sanctity of that locker room, I would never put anything personal out there. The mere fact that Sam Smith was an investigative reporter. That he had to have two sources, two, to write a book, I guess. Why would MJ just point me out?
"It's only a grudge, man. I'm telling you, it was only a grudge. And I think he proved that during this so-called documentary. When if you say something about him, he's going to cut you off, he's going to try to destroy your character."