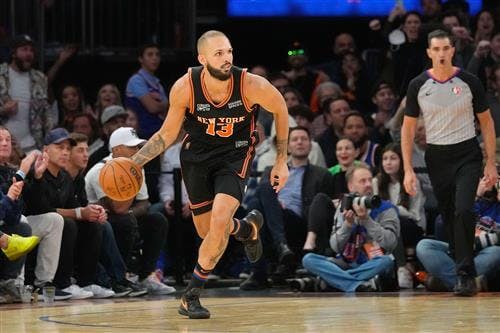 With the Donovan Mitchell deal in the rearview, the 2022 offseason feels like it's pretty much wrapped up.
Sure, we might still see a Russell Westbrook trade or some more unloading by the Utah Jazz, but for the most part, teams are settled and preparing for the start of training camps.
There's a reason we don't see many trades this time of year. Recently signed contracts can't be traded and teams are curious to see how their reshaped rosters will look together.
Still, every front office is generally open to thought experiments. And today's slideshow is packed with them.
To come up with September trade ideas for all 30 teams, there has to be some overlap. In other words, you'll see multiple potential deals from organizations that might be after Jordan Clarkson or Buddy Hield. Just think of those as competing offers.
In some cases, it's impossible to concoct something realistic that could be completed today. Due to various restrictions in the collective bargaining agreement, some deals can't go down till January. Such ideas were avoided as much as possible, but they couldn't be altogether.
So, even after another summer packed with player movement, here are trade ideas for every team in the league (including multiple ideas for some squads) that would further shake things up.
Atlanta Hawks and Brooklyn Nets
The Deal: Clint Capela for Joe Harris and Cam Thomas
Why Atlanta Does It...
With Dejounte Murray and Trae Young presumably starting and playing a lot together, the more kick-out receivers they can play with, the better.
Though injuries limited Joe Harris to just 14 games last season, he's one of the best floor-spacers in the league when healthy. Cam Thomas has some upside as a shooter, too.
This move would, of course, impact Atlanta's depth inside, but Onyeka Okongwu is a more versatile defender than Clint Capela. And John Collins could play some minutes as a stretch 5.
Why Brooklyn Does It...
The Brooklyn Nets may not have a single above-average starting center on the roster. Nic Claxton and Day'Ron Sharpe both have the potential to become that, but they aren't there yet.
And with Kevin Durant (33 years old) and Kyrie Irving (30) on the team, the Nets don't really have the luxury of long developmental runways.
Losing Harris' shooting would hurt, but offseason additions T.J. Warren and Royce O'Neale may be able to help make up for that.
Boston Celtics and Utah Jazz
The Deal: A 2023 second-round pick (via Portland) for Rudy Gay
Why Boston Does It...
The Boston Celtics acquired Danilo Gallinari to lighten the load on Al Horford and provide a little shooting off the bench. The torn ACL he suffered at EuroBasket will almost certainly wipe out the 2022-23 season for him, and the Celtics could suddenly use another floor-spacing big.
Over the last five seasons, Rudy Gay has moved to the 4 (he even spent nearly a quarter of his minutes at center in 2021-22) and accepted the fact that he's a reserve. He also shot 36.0 percent from three over that span.
If you're worried about the numbers, Boston has a trade exception that seems almost tailor-made for the acquisition of Gay's $6.2 million salary.
Why Utah Does It...
The Utah Jazz may be intent on landing first-round picks for each of Bojan Bogdanovic, Mike Conley and Jordan Clarkson, but they certainly can't expect that kind of return for Gay, a 36-year-old with over 30,000 minutes on his legs.
If some team is willing to part with any draft assets (and Boston should be), the Jazz should probably jump on it. That's assuming he's not part of a bigger deal involving some of his teammates.