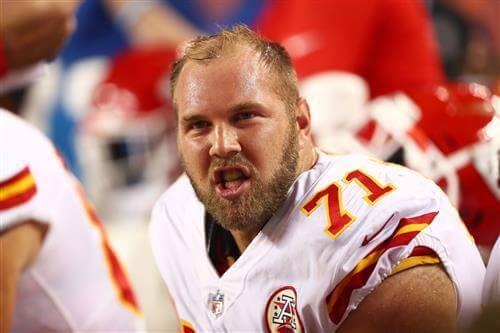 Now that the 2021 NFL Draft has concluded, another wave of free agency will take place around the league leading up to the start of training camps during the summer.
This is magnified by the fact that the NFL Draft compensatory formula no longer figures in to the equation. In short, teams can sign free agents right now without it impacting their draft haul for next April. The Baltimore Ravens took advantage of that recently by signing Pro Bowl offensive tackle Alejandro Villanueva away from the division-rival Pittsburgh Steelers.
Below, we look at the 10 best remaining NFL free agents on the market and their ideal landing spots. That includes a future Hall of Fame cornerback in California and a former No. 1 pick looking to land in a new city.
Melvin Ingram signs with the Las Vegas Raiders
Fresh off signing Casey Hayward from the division-rival Los Angeles Chargers, there's absolutely no reason why the Raiders shouldn't double dip here. Ingram worked under current Las Vegas defensive coordinator Gus Bradley for the past four seasons with the Chargers — earning three Pro Bowl appearances in the process. Despite adding Pro Bowler Yannick Ngakoue to the mix in free agency pass rush is a need here. Remember, the Raiders recorded a grand total of 21 sacks a season ago — the second-lowest figure in the NFL. Ingram (49 career sacks) would help in this regard.
K.J. Wright lands with the Kansas City Chiefs
After landing a steal in Nick Bolton in the second-round of the 2021 NFL Draft, most figure that the Chiefs are not in need of inside linebacker help. That would be a foolish idea. Bolton is not ready to replace Damien Wilson inside for the two-time defending AFC champions. Despite seeing a downtick in production recently, Wright could be a tremendous fit for Kansas City. He recorded 86 tackles and 10 passes defended for the Seahawks a season ago. Add in the relatively low cost it would take to sign Wright, and this makes too much sense.