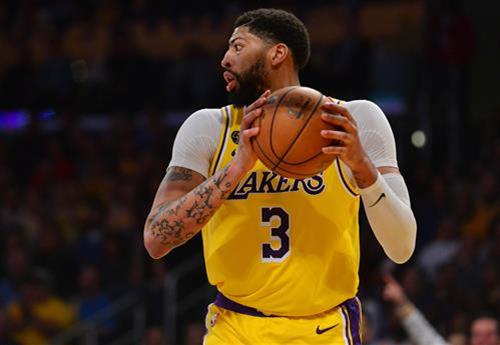 When one thinks of a superstar big man, Anthony Davis immediately comes to mind. He is averaging 26.7 PPG and 9.4 RPG while shooting 51.1% from the field for the best team in the Western Conference. Clearly, AD made the right move requesting a trade from New Orleans as he has set himself up for a strong career with the Lakers.
However, there may still be some doubts over AD's career in LA. If the Lakers don't win the title this year, things will start getting interesting in Los Angeles. LeBron James isn't getting any younger, even though he seems to defy mother nature, and he might soon slow down more than expected. If this happens, Davis might not want to stick around in a rebuilding Lakers team that will always have a ton of pressure.
If Davis starts to look elsewhere, he might flee to one of these destinations to not only benefit himself but to piss off a huge amount of Lakers fans across the world.
5. Houston Rockets
The Houston Rockets are a franchise that loves superstar players and they have two of their own in James Harden and Russell Westbrook.
If they could add Anthony Davis to the squad, they would literally shell out every single asset they have to make it happen. A big three of Harden, Westbrook, and Anthony Davis would clearly be the number one team in the West.
But fans would not like to move at all by AD. If Davis does make this move, it is because he would not like the pressure of being the number one option for the Los Angeles Lakers and would rather have the pressure directed towards Russell Westbrook and especially James Harden. By joining Harden's team, Davis essentially avoids criticism if they don't win a title and he can just enjoy the ride.
4. New Orleans Pelicans