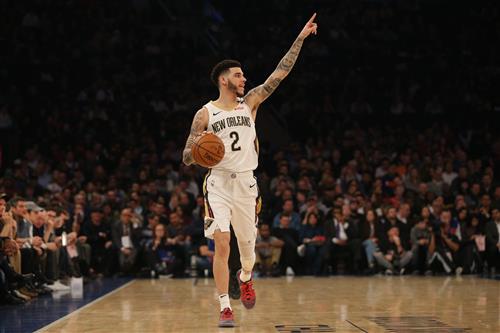 Often the NBA's biggest flop, the New York Knicks have been significantly better-than-expected to start the 2020-21 season. They've won eight of their first 16 games and have surrendered the fewest points per game on the season, placing them squarely in the Eastern Conference playoff picture.
That said, they're not out of the woods yet; with much of the season left to play, the Knicks are devoid of any meaningful offensive weapons. Additionally, the roster features a number of high-quality veterans whose deals are set to expire, the kind of players that contenders like to fill out their rotations with down the stretch, so the roster could look much different at the end of the year than it does now.
So, the Knicks are expected to be active on the trade front, again – no surprise there. But this year could be among the last in which the Knicks are sellers at the deadline. And, while moving some of those veterans for future assets is smart, the Knicks may also want to look at players they can add to bolster that future further.
Of course, New York shouldn't go all-in for Bradley Beal — they're not there yet — but there are a number of restricted free agents to-be that would fit both their roster and timeline nicely.
But why give away assets to acquire someone that the team could sign outright in just a few months? It may sound counterintuitive to add a player that's about to hit free agency, restricted or otherwise, but procuring that player's Bird rights, an exception in the NBA's Collective Bargaining Agreement that allows teams to go over the salary cap to re-sign their own players (not to mention offer them an extra contract year and bigger raises), can be key to securing a player's services and building a long-term contender.
Further, the 2021 free agent market isn't might not live up to expectation, with many presumed free agents already agreed to extensions. So, with that in mind, which players should the Knicks pursue via trade prior to the March 25 trade deadline?
John Collins, Atlanta Hawks
Collins' production is down this season, but that has nothing to do with his ability. A 23-year-old stretch-four who's shooting 35% on three-point attempts, Collins is big, athletic, can score the ball (16.7 points per game this season) and is a great rebounder (7.5 per game). He also connects on 80% of his free-throw attempts.
Despite those impressive stats, Collins was even more productive last season, averaging 21.6 points on better than 40% three-point shooting and collecting 10.1 rebounds per game.
But the Hawks rotation has become increasingly crowded this year. They added Danilo Gallinari and rookie big man Oneyeka Okongwu, the sixth overall pick in the 2020 NBA Draft, to the frontcourt this offseason, while Collins was already vying for minutes with Clint Capella, who Atlanta added via trade last season. Cam Reddish, a second-year wing who is versatile enough to play some power forward, has also stolen some of Collins' potential minutes.