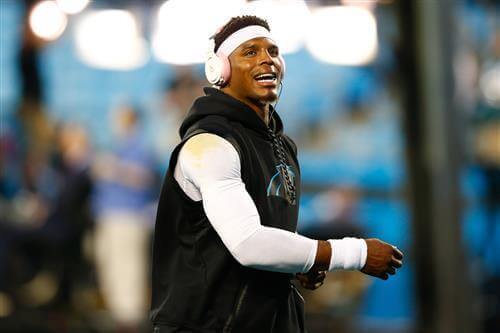 After claims to the contrary at the combine, an attempt at media spin, and a nearly incomprehensible Instagram comment, the Carolina Panthers are finally releasing Cam Newton. The writing was plastered all over the wall after the organization signed Teddy Bridgewater and sent out their good-bye tweets to the former face of the franchise.
Newton's talent has always been undeniable, but the past few seasons have been concerning enough that teams won't be lining up to bring him in. He played two games last season after suffering a Linsfranc injury in the preseason (a massive red flag for a scrambling quarterback like Newton) and a partially torn rotator cuff suffered in 2016 that cut his 2018 season short. The 2017 season was the last time Newton looked like Newton, and he threw for 3,302 yards and 22 touchdowns with 16 interceptions while running for 754 yards and six touchdowns in an 11-5 campaign. His ceiling is high, but so is his risk of injury, making him quite the boom-or-bust signing for any potential suitor. Here are three teams who seem most likely to kick the tires on the 2015 MVP.
New England Patriots
The Patriots are tightly pressed against the salary cap and are reportedly fine with their current QB room of Brian Hoyer, Jarrett Stidham, and Cody Kessler, per Albert Breer. But if Newton is looking for a one-year "prove it" deal on the cheaper side, Bill Belichick surely wouldn't ignore his phone call.