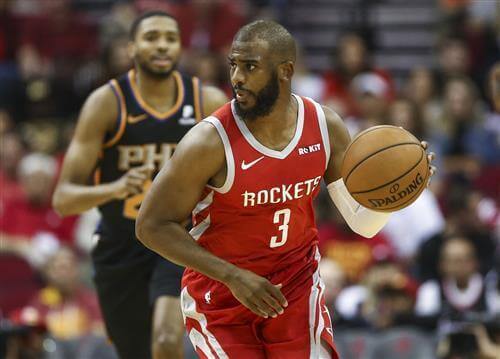 With a bombshell report from Yahoo Sports--albeit one that Houston Rockets point guard Chris Paul emphatically denied--asserting that CP3 is unhappy with his current situation next to James Harden in Houston and is looking for a trade, the market for Paul's services has officially opened for business. There's just one little issue: Paul is owed a whopping $121 million over the next three years. While trading for a 34-year-old point guard with that contract would bring tears to the eyes of a sensible GM, these three teams might end up doing just that.
3. Minnesota Timberwolves
We all knew Andrew Wiggins was going to score easily at the NBA level, but has he plateaued as a 20-points-per-game guy that won't become a superstar and is flat-out terrible on defense. If they believe so, Gersson Rosas, who was the Executive VP of basketball operations last year in Houston, could try to give both Wiggins and Paul fresh starts through a blockbuster trade.
2. Chicago Bulls