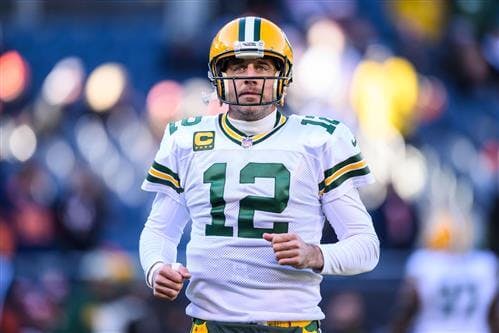 As hard as it is to believe, the signs are pointing to the Green Bay Packers actually trading Aaron Rodgers this offseason. For real this time. Adam Schefter, the primary source of the Rodgers drama over the last three years, said last weekend that a trade is a real possibility. Today he's giving out specifics-- like that the Packers would not trade Rodgers within the conference.
This is standard practice for any team trading away a superstar. Nobody likes the idea of facing the old franchise hero in a meaningful moment, especially when that franchise hero is very good, and sending him out of the conference diminishes that possibility by a significant margin.
Green Bay is going to ask for a lot for Rodgers and whoever is trading for him needs to have a relatively clean cap sheet (or an easy path to clearing space) to take on his contract. There is a risk factor here given Rodgers clearly took a step back last season but he won MVP one year ago so there will be plenty of suitors.