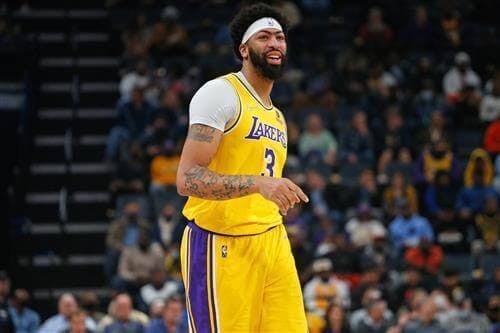 Los Angeles Lakers fans have pointed blame in many different directions this NBA season. Russell Westbrook has received most of it, but it's gone other places, too. Their depth, their lack of a center position, and many more aspects of the Lakers season have received blame.
However, Anthony Davis deserves some of that, too. He's been horrible shooting the ball this year, and injury or not, just hasn't played up to the high standards of the Lakers. He's been one of the main reasons this team has underperformed.
That being said, when looking at the big three, Westbrook would easily be the one most fans would choose to trade. But unfortunately for them, he holds almost no value.
In fact, if the Lakers wanted to trade Westbrook, they'd probably have to attach assets to him in order to get off his contract.
On the other hand, if the Lakers were to look at trades for Davis, they'd probably be able to get some good value in return. And as weird as it may sound, the Houston Rockets could provide a nice offer for Davis.
What would a trade between the Los Angeles Lakers and trades Houston Rockets look like if it were to involve Anthony Davis? Why would both sides be interested in a deal like that? Which pieces would be involved and what would the outcome of the deal be?
Houston Rockets Receive: C Anthony Davis
Los Angeles Lakers Receive: C Christian Wood, G Eric Gordon, C Daniel Theis, F Jae'Sean Tate, 2023 First-Round Pick, 2025 First-Round Pick, 2027 First-Round Pick
What a trade this would be. Anthony Davis would head to Houston to pair with Jalen Green and Kevin Porter Jr, while the Los Angeles Lakers would get some quality depth and some picks to flip.
Regardless, though, this is definitely an odd trade for sure.
Despite his shooting woes, Davis is still putting together a solid (but poor for him) season this year. He's averaging 23.3 points, 9.9 rebounds, 2.9 assists, 1.2 steals, and 2.0 blocks while shooting 52.1 percent from the field and 17.9 percent from three-point land.
Christian Wood, who has been at the center of many NBA trade rumors this year, is playing well, too.