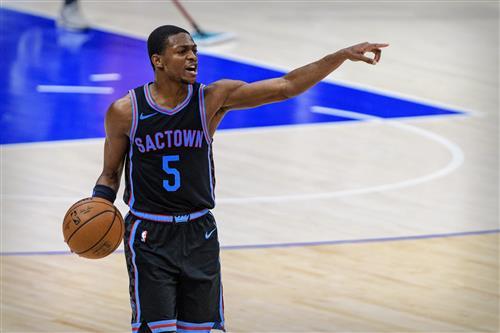 The Indiana Pacers and Sacramento Kings are two NBA franchises who hold aspirations of making it to the NBA playoffs but currently find themselves on the outside looking in of the play-in tournament seeding. Could they be prime candidates to make a change ahead of the NBA trade deadline?
Ever since the trade that landed Paul George with the Oklahoma City Thunder, the Pacers have failed to win a first-round playoff series. Meanwhile, they failed to make the playoffs altogether in 2020-21 for the first-time since George was sidelined after breaking his leg as a member of Team USA.
The Kings have struggled quite a bit more than the Pacers and for longer, however. Sacramento hasn't made it to the playoffs in 15 NBA seasons — marking the longest active drought by a comfortable margin in the league.
Each team is 1.5 games back from the last play-in spot in their respective conference. However, there just doesn't appear to be enough talent on either team to outcompete the other teams in contention to land one of those spots.
There are a few ways either team could go. Making an aggressive move to better position themselves to earn a playoff spot is one potential route to take. Meanwhile, parting with a star in order to better position for a rebuild is the other. Of course, standing pat and suffering in mediocrity is another, but what fun is that to ponder?
Let's take a look at an NBA trade scenario that would land Sacramento Kings star De'Aaron Fox with the Indiana Pacers.
Indiana Pacers Receive: G De'Aaron Fox, F/C Marvin Bagley III
Sacramento Kings Receive: F/C Domantas Sabonis, G Jeremy Lamb, F Torrey Craig, 2026 First-Round Pick