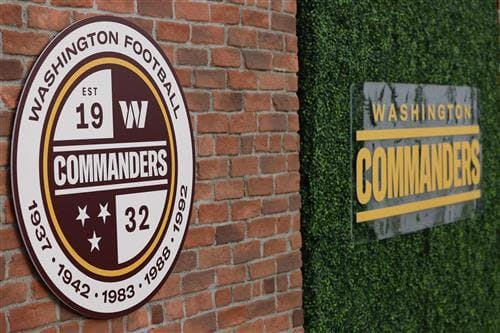 The Washington Commanders have been pretty active thus far in NFL free agency. Their biggest move was re-signing star defensive tackle Daron Payne to a massive four-year, $90 million deal. After that, Washington got to work filling some of the holes elsewhere on the roster.
The offensive line has been reinforced with multiple signings. Nick Gates was signed away from the New York Giants to bolster the interior of the offense line while Andrew Wylie will shore up the right tackle spot. Center Tyler Larsen was also re-signed to provide the team with extra depth.
The signing that arguably drew the most discussion was Jacoby Brissett. Brissett is the consummate professional, capable of starting games and keeping a team afloat or being utilized as an elite backup option.