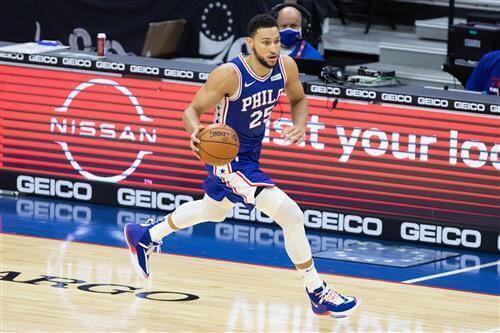 The Minnesota Timberwolves are once again starting to fall down the standings. After a strong start to the NBA season in which they were 3-1, Minnesota have sunk like a rock in the standings.
With a new general manager in place, the team could elect to shake things up once again in the near future. If that occurs, Karl-Anthony Towns is someone to keep an eye on.
Towns has stated numerous times that he wants to remain in Minnesota and help turn things around. Playing his entire career with one franchise, just as Kobe Bryant and Tim Duncan did, is something he would like to accomplish as well.
Alas, he has done a lot of losing in his NBA career. The Minnesota Timberwolves have made the playoffs once in Towns' career, in 2018. That is the franchise's only playoff appearance since 2004. To return to being a perennial playoff contender, something may have to change.
While Towns may not be requesting a trade right now, it wouldn't surprise anyone if he did down the road. Losing will wear on players and that is what he has done in a majority of games in the NBA. If he wants to change that, he may need to move elsewhere.
Could the Golden State Warriors be a possible landing spot? They have missed the postseason two straight years but made the NBA Finals for five consecutive years before that. Acquiring him could help them get back there once again.
What could a deal look like? Let's take a look at this trade that lands Towns in the Bay Area with Golden State.
Golden State Warriors Receive: C Karl-Anthony Towns, F Jake Layman, PHI 2023 Second-Round Pick
Minnesota Timberwolves Receive: G/F Ben Simmons, C James Wiseman, GSW 2022 Second-Round Pick, GSW 2025 First-Round Pick (Top-5 Protected)
Philadelphia 76ers Receive: F Andrew Wiggins, F Jaden McDaniels, GSW 2022 First-Round Pick (Unprotected)
This is a blockbuster of epic proportions we have not seen in the NBA in quite some time. The last time this amount of talent was moved in trade was likely when the Brooklyn Nets and Boston Celtics completed the trade that was headlined by Paul Pierce and Kevin Garnett.
Each team's outlook changes drastically from this deal. There is a lot to unpack, so let's start with the Minnesota Timberwolves. They are sending out Karl-Anthony Towns, Jake Layman, and Jaden McDaniels.
Coming to Minnesota are Ben Simmons and James Wiseman. The Timberwolves have what they hope will be their core for the next decade with those two joining Anthony Edwards and D'Angelo Russell. They are also receiving a second-round pick and a future first-round pick from the Golden State Warriors.
The Warriors are parting ways with Wiseman, Andrew Wiggins and multiple draft picks. But, they are getting the best player in this deal in Karl-Anthony Towns. Layman adds some veteran depth to the wing for Golden State.
Philadelphia is finally parting with Ben Simmons, receiving Wiggins, McDaniels, and a 2022 first-round pick from the Warriors. After months of deciding what to do, the 76ers are now officially moved on from Simmons in this scenario.
How does each team feel about this deal? Let's take a look at it from each of their perspectives, starting with the Minnesota Timberwolves.