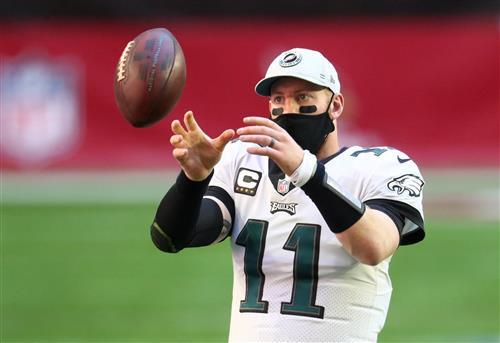 The Philadelphia Eagles came away with a second- and third-round draft pick in exchange for quarterback Carson Wentz, and it's a trade that apparently left a sour taste in the team's mouth.
The Eagles shipped Wentz to the Indianapolis Colts for the pair of draft picks, with the second-round pick potentially becoming a first-rounder if Wentz plays enough. While the organization clearly felt it had to move Wentz and thinks it got fair market value for him, there is apparently a sense of disappointment with how things played out. ESPN's Tim McManus said Friday on "Get Up!", via Sam Marsdale of 247Sports:
"Not thrilled. They recognize the return they got vs. what they invested in (Wentz) does not match up.