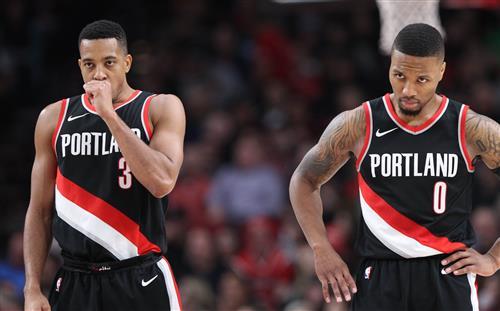 The Boston Celtics are primed for a deep playoff run this year. With a deep squad including the likes of Jayson Tatum, Jaylen Brown, and Kemba Walker, the team is stacked with top tier talent and excellent coaching.
The Celtics should feel confident that they can reach the Eastern Conference Finals this year. But still, they don't seem to be convincing enough to beat the top teams such as the Lakers, Clippers, and Bucks at the very least.
On the other hand, the Trail Blazers are hoping to sneak into the playoffs with their two-star guards leading the way in Damian Lillard and C.J. McCollum. They are clearly not on the level of the Boston Celtics and they should be looking to make some moves to either rebuild with fresh talent or re-tool.
Luckily, both teams can hit their goals by engaging in a blockbuster trade that works for both parties. By essentially swapping stars, both the Celtics and Blazers will be able to reach their goals in both the short term and long term. The following trade package also captures the salaries each player will earn from the 2020-2021 season.
Trade Package: Damian Lillard ($31,626,953) and CJ McCollum ($29,354,152) for Kemba Walker ($34,379,100), Jaylen Brown ($22,883,929), and three future picks