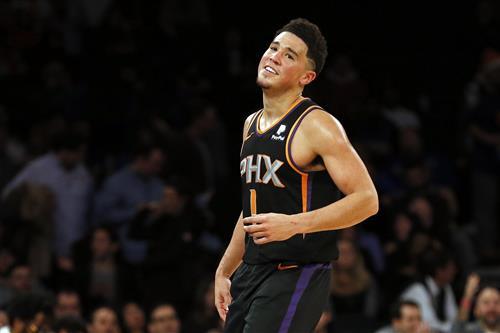 Few summers in the NBA may be able to compare to the avalanche of movement we saw around 6 p.m. ET on June 30th of last year. We found out that Kyrie Irving and Kevin Durant were heading to Brooklyn, Jimmy Butler was off to Miami, Al Horford to Philadelphia, Kemba Walker to Boston, and Kawhi Leonard was taking his talents to the Clippers.
Whenever this offseason does start, things will look much different than they did last year. The free agency class isn't nearly as strong as last year's was prior to the COVID-19 pandemic. Adding that into the equation, we will likely see guys with player options opt in and elect to stay with their current team until next summer, weakening the 2020 free agent class even more. The top of the free agent market this summer may end up being guys like Paul Millsap, Marc Gasol, and Danilo Gallinari. That's a way different class than Durant, Irving, Leonard, and Butler.
All that said, just because the free agency group might be a bit lackluster doesn't mean that there won't be plenty of movement this offseason, it's just going to have to come in the form of the trade market. We took a look at a number of impact players that could find themselves on the move this summer.
On The Block
Chris Paul
Contract: Two years, $85.5M (second-year player option)
Potential destinations: Miami, New York
The Chris Paul experience has gone pretty well for the Thunder this year, certainly better than some expected. Oklahoma City is going to be a team absolutely no one wants to square off against in the playoffs once they begin in Orlando. Will they be a team that contends for a title this year? Probably not. But they will be a team everyone dreads trying to beat four times in two weeks? Absolutely.
But just because things have gone better than expected for the Thunder this year doesn't mean that they won't try and move off Paul and the two massive years left on his contract. They certainly don't have to trade him. With all the assets they acquired from the Paul George and Russell Westbrook trades they're loaded with draft picks and Shai Gilgeous-Alexander as the star of their next core. But if a deal comes up where they don't have to attach any assets of their own to get Paul's contract out of town and position themselves as a potential lottery team next year, it may make some sense.
As far as destinations, Miami is going to be a team that keeps popping up every time a star player comes available. There were rumors about the Heat being a potential landing spot for Paul once he was dealt to OKC last summer, and it would make sense for them to pop up again. The only thing that complicates things in that situation is the desire the Heat have to keep a maximum salary slot open next offseason, when Giannis Antetokounmpo and a group of others can become free agents.
Kevin Love
Contract: Three years, $91.4M
Potential destinations: Portland, Orlando, Philadelphia
Love's name might be the one that's spent the most amount of time on this type of list. He was traded from Minnesota to Cleveland all the way back in the summer of 2014 and it feels like his name has been in trade rumors ever since.
He's not the player that he once was. It feels like Love averaging 26 points and 13 rebounds per game in Minnesota is long gone, but he's still a useful player. Love is a perfect stretch-four in today's NBA. He's an above-average 3-point shooter, and only a full season worth of games removed from shooting 41 percent from deep for the Cavs back in 2017-18. Adding to that, Love doubles as one of the best passers for his position and is still a strong rebounder, too.