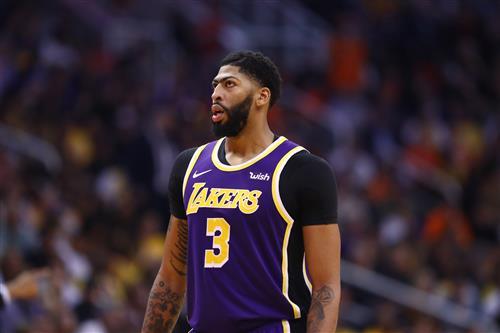 Anthony Davis is unquestionably one of the best big men in the league. His size and skills are almost unmatched in his position, and many regard him as a top 5 player in the NBA.
There are very few players in history who possess the size and skill set that AD has. He grew up as a guard and just kept growing to the size of an NBA center. Luckily, his guard skills never left him and he is still a fantastic overall player. Davis can shoot from the perimeter, handle the ball, and pass really well.
He also possesses the skills of a traditional big including inside scoring, rebounding, and especially defense. He is a shot-blocking machine who has improved his post defense tremendously over his career. In a nutshell, he might be the ultimate power forward talent in NBA history.
As soon as the Lakers made the trade for Davis, they immediately are in top contention for the NBA title. Yet, many people fail to realize how AD can be a major problem for the Lakers' title chances – albeit indirectly.
There is one major factor that NBA fans have overlooked, and it only takes a brief look at AD's time in New Orleans. While many will point to the fact that he never achieved anything there, there is a bigger issue at hand that must be acknowledged.
As good as Davis is, he might be a liability and here is the main reason why.
Anthony Davis Is Injury-Prone
Anthony Davis, for whatever, has seemed to have gotten a pass for being in and out of lineups throughout his career. While not his fault, per se, Davis has simply been one of the more fragile superstar players in the league for some time now. Don't believe me?