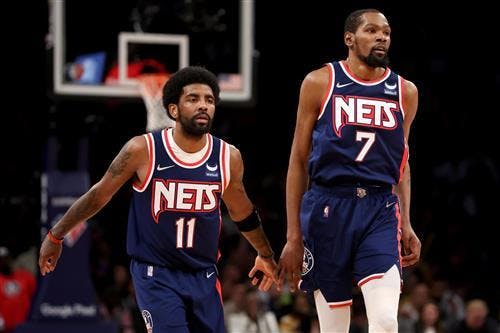 The Los Angeles Lakers could clearly benefit from undergoing some major changes ahead of the 2022-23 NBA season. They have LeBron James and a whole lot of questions outside of him.
In the NBA, market size counts. Nobody should be shocked when the league's brightest stars opt to play under the league's brightest lights.
With that in mind, it sometimes feels almost impossible that teams like the Los Angeles Lakers and Brooklyn Nets could fail. With so many built-in advantages, how could either lose?
Yet, both squads lost in 2021-22 – frequently. The Lakers were especially disappointing. A 33-win season from a team featuring two former MVPs and Anthony Davis is unacceptable by any standard.
At the same time, the Nets only fared marginally better. True, they did make the playoffs – only to earn the honor of getting swept by the Boston Celtics in the opening round.
Prior to the start of 2021-22, many had these two pegged for a Finals showdown. It didn't even come remotely close to happening.
Now, each side could stand to make major changes. Could they help each other do so?
Los Angeles Lakers Receive: F Kevin Durant, G Kyrie Irving
Brooklyn Nets Receive: G Russell Westbrook, F/C Anthony Davis, G/F Talen Horton-Tucker, 2026 First-Round Pick (Swap – LAL), 2027 First-Round Pick (LAL), 2028 First-Round Pick (Swap – LAL), 2029 First-Round Pick (LAL)
We finally did it. This is the mother of all hypothetical NBA trades.