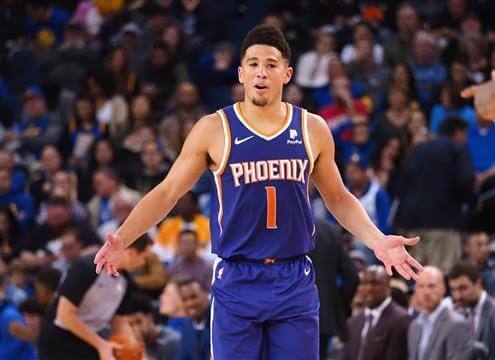 Devin Booker has become one of the deadliest scorers in the league in almost no time. It's been clear that he's a special talent and that he has all the tools to be the league's Scoring champion any given night.
Still, the Phoenix Suns have miserably failed to surround him with enough talent and a consistent core that could help him actually lead the team to the playoffs.
Thus, if the Suns don't make the postseason this year – which is highly unlikely that they'll do – and Booker's frustration continues to grow, perhaps they'd be left with no other choice than to listen to trade offers for their All-Star.
And, according to Greg Schwartz of Bleacher Report, the Atlanta Hawks would be delighted to offering Booker some safe passage and play 'King's Ransom' with the Suns to bring him home.