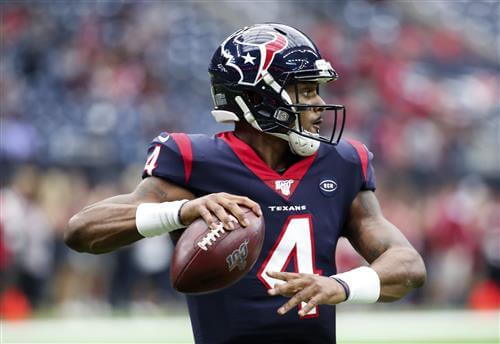 Deshaun Watson is unlikely to ever suit up for the Houston Texans again. As the Pro Bowl quarterback deals with the legal turmoil from nearly two dozen civil suits for sexual misconduct, his NFL future hangs in the balance.
Watson demanded a trade in January, wanting to move on from a Texans' regime he didn't trust. Before long, reports surfaced that he was prepared to sit out the 2021 season. But new general manager Nick Caserio refused to trade the star quarterback, turning down every inquiry and offer that came in.
If push came to shove, Houston was ready to let Watson sit out the start of the regular season. The front office and head coach David Culley were confident fences could be mended in the meantime. But everything changed in March when sexual assault allegations first emerged against Watson.
Both the NFL and the Houston Police Department are conducting investigations into allegations of sexual harassment and assault by the 25-year-old against masseuses and a makeup artist. There likely won't be a resolution for months and the NFL is waiting to put Watson on the Commissioner's Exempt list, but he has played his last snap for the Texans.
NBC Sports' Peter King wrote that Watson will likely be with a new team at this time in 2022. While no club is willing to acquire him right now, the NFL insider provided a list of clubs who should be viewed as the favorites for the 2020 NFL MVP candidate.