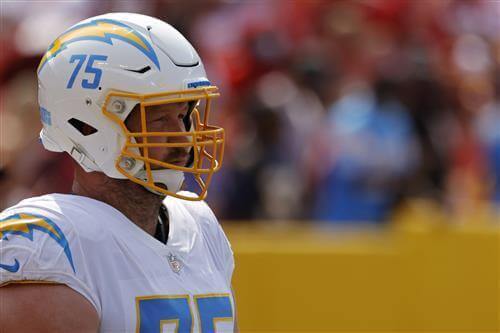 We're at an interesting point in the 2022 NFL offseason when a second flurry of free-agent signings could transpire. Teams have needs that weren't filled during the draft, and several quality free agents remain unsigned.
Plus, players signed now—after 4 p.m. ET on the Monday after the draft—won't count against next year's compensatory formula. It's a big reason the market slowed before the draft and could pick up again.
The New Orleans Saints, for example, waited until Wednesday to sign star safety Tyrann Mathieu and won't risk missing out on a potential compensatory pick for a departed player like Terron Armstead or Marcus Williams.
However, while we're likely to see the market pick back up, several notable veterans could remain on the market all the way into training camp. The following eight players can be key contributors in 2022 but could remain available when camps open thanks to factors like age, health, projected role, positional value and other player-specific reasons.
We'll dive into both the upside these players can provide and the reasons they could still be available in August. Players are listed in alphabetical order.
K Michael Badgley
Kicker Michael Badgley lasted just one game last season with the Tennessee Titans, who released him after he missed a field goal and an extra point in Week 1. However, he landed with the Indianapolis Colts in October and had a solid, if unspectacular, season.
In 12 games with Indy, Badgley made 85.7 percent of his field-goal attempts and all 39 of his point-after tries. While he didn't convert a field goal longer than 50 yards, he was reliable enough to make his way onto a roster in 2022.
However, Badgley might remain unemployed until just before the season. Teams are likely to let their kicking competitions play out while viewing Badgley as a veteran fallback option. The 26-year-old can be serviceable, but teams will prefer a younger and cheaper option with a bigger leg—Badgley is 3-of-10 on attempts longer than 50 yards in his career—if they can get it.
Badgley didn't sign with the Titans until September last year, and he could face a similar timeline in 2022. Expect him to fill a role that isn't solidified during camp and the preseason.
OT Bryan Bulaga
Like Badgley, offensive tackle Bryan Bulaga is likely to join a roster as a late-offseason insurance option. The former Green Bay Packers and Los Angeles Chargers vet has been a reliable starter at right tackle but has struggled to stay on the field recently.
Bulaga started 30 games for the Packers in 2018 and 2019. However, his 2017 campaign was cut short by a torn ACL, and the 33-year-old only appeared in 11 games over the past two seasons. A back injury cost Bulaga six games in 2020, while back and groin injuries limited him to a single start in 2021.
Because of his injury history, teams may not want to risk overworking Bulaga in OTAs and early training camp. He has 122 career starts and shouldn't need much time to get up to speed by Week 1.
Bulaga played well in his first season with the Chargers in 2020, logging no penalties and two sacks allowed in 10 appearances, according to Pro Football Focus.
Because of his injury history and age, he also probably has little interest in joining a program early. A late-camp signing would be a win-win for both Bulaga and his next team, which might not put pen to paper until after evaluating its tackle needs in the preseason.
TE Jared Cook
Tight end Jared Cook is another aging veteran who probably doesn't want to battle in the summer heat any more than he has to. The two-time Pro Bowler is 35 years old and has a long history of stepping into new situations and being productive.
Cook, a 2009 third-round pick of the Titans, has played for six different franchises. He topped the 500-yard mark in at least one season for five of them. Last season with the Chargers, Cook caught 48 passes for 564 yards and four touchdowns.