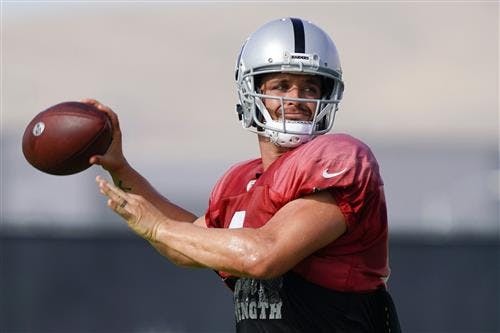 The Las Vegas Raiders will eventually trade veteran signal-caller Derek Carr. The only questions are a) when and b) where to.
Carr was benched for the Raiders' final two regular season games in favor of backup Jarrett Stidham. The 31-year-old Carr officially confirmed his pending exit by bidding Raiders Nation Farewell in a social media post.
There's no shortage of QB-needy teams who could make a play for Carr this offseason. Interestingly, the Houston Texans, holders of the No. 2 pick in this year's NFL Draft, are being mentioned as a potential landing spot for Carr.