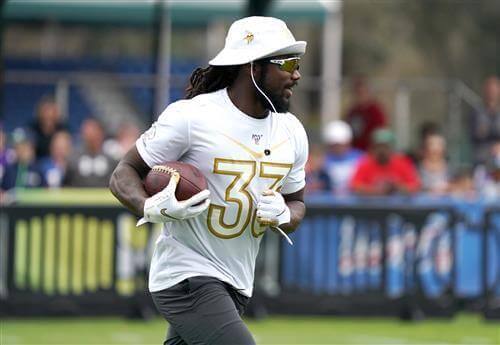 Minnesota Vikings star running back Dalvin Cook has been asking for a new contract lately. And that has turned into more of a demand than anything over the last few weeks. Even worse, it does not seem like the Vikings are too excited to give the running back the massive amount he is asking for.
It has been reported that Cook is asking for $16 million a year. And as mentioned, Minnesota does not seem ready to throw that type of money at him.
This has led to rumors of the running back considering a holdout. And now Jeremy Fowler of ESPN has given some extra insight on that potential holdout. Via Garrett Stepien of 247Sports.com.
"I'm told he's planning to hold out simply because he felt, quote, disrespected by the offer that the Vikings put on the table," Fowler said Saturday morning on ESPN's SportsCenter. "This is a player that believes he's one of the best at his position, but he wasn't asking for (Carolina Panthers running back) Christian McCaffrey money, which is $16 million per year. He would probably take less than that.