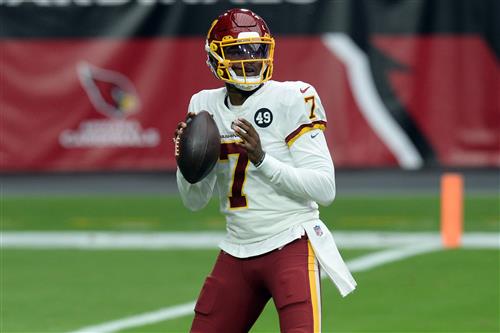 Washington Football Team head coach Ron Rivera didn't like what he saw from quarterback Dwayne Haskins on tape in Week 3. Rivera issued a statement of support for Haskins following Sunday's loss, but the head coach changed his tune Monday.
Rivera, 58, said other players on Washington roster "deserve better," and admitted there is a "cut-off point" with Haskins.
Rivera declined to get into specifics about what it would take for him to bench Haskins.
That's quite the turnaround from Sunday, when Rivera said he was going to "take his lumps" with Haskins. Following Sunday's 34-20 loss to the Cleveland Browns, Rivera said letting Haskins play was the only way the quarterback was going to improve. That comment seemed to indicate Rivera wasn't going to replace Haskins as the starter any time soon.