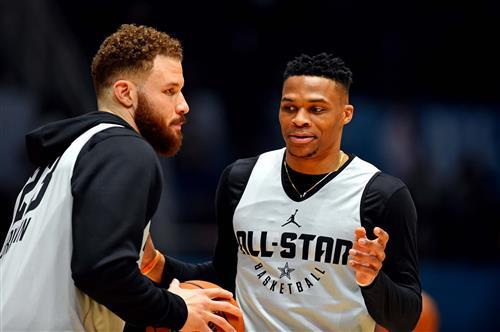 The Houston Rockets just finished a tumultuous NBA season which didn't start and end very well. Starting from the Daryl Morey-China controversy ahead of the season, going through their small-ball lineup and finishing with the inability of James Harden and Russell Westbrook to win, this campaign wasn't what they expected last year.
The future of the team and their two best players is a recurrent topic in the league right now. With Mike D'Antoni announcing he won't return as the team's head coach next season, the Rockets need to figure out some things, including what to do with Harden and Westbrook. A lot has been said about Russ and a potential trade involving him, but nothing is certain right now. However, according to ESPN's insider Brian Windhorst, Brodie could be shipped Detroit in exchange for Blake Griffin, the perfect player for the small-ball lineup.
In a recent podcast with Kevin Arnovitz, Windhorst dropped this idea, stating that Griffin can help Houston solve several problems.