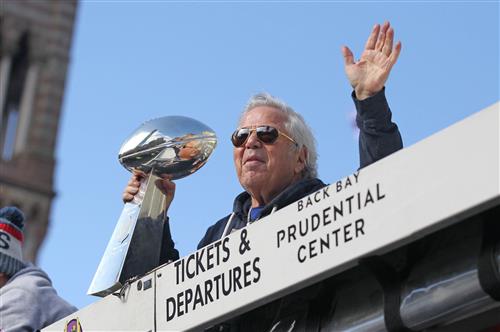 Officials have described the case against Kraft in graphic detail ... saying his first incident occurred on Jan 19. The second incident occurred on Jan. 20, the day the Patriots were playing the Chiefs in the AFC Championship game.
As for incident #2 -- officials describe it in the following way:
"[employee] escorted Kraft to a room identified as JPPD Cam 2. There, the two hugged each other and Kraft took off all his clothing, laid face up on the massage table and [employee] hugged him again. At approximately 1102hrs. (Employee) began manipulating Kraft's penis and testicles and then put her head down by his penis. This went on several minutes."
"After a few minutes, [employee] wiped Kraft in the area of his genitals with a white towel, helped him get dressed and hugged him again. Kraft gave [employee] one $100 bill plus at least one other unidentifiable bill."