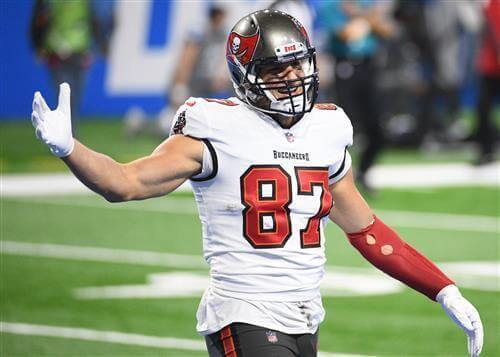 Rob Gronkowski continues to be coy about his future in the NFL.
Tampa Bay Buccaneers running back Leonard Fournette shared a screenshot on Instagram of a tweet he sent wondering how many fans will be wearing his jersey in 2022. Gronkowski responded and said, "I'll represent a 7 jersey in the stands for ya!"
In April, Gronkowski told USA Today's Josh Peter he still hadn't made a decision about his status for the upcoming NFL season. He explained how he wants to wait until he knows for sure one way or the other.