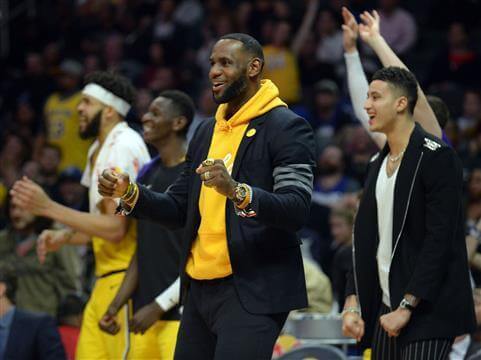 The Los Angeles Lakers are hardly a stable organization right now. Their president of basketball operations resigned unexpectedly at the end of the season. Their head coach was fired for losing with a roster he openly objected to during its construction. It's unclear who exactly is running the team right now, but the options appear limited to a former agent that a rival NBA executive described by saying "no one trusts him," a retired Lakers backup turned coaching nomad viewed as "beyond unpopular," and, amazingly, that former backup's wife. This is not a ship many should be eager to board at the moment.
Things are so bad that, apparently, they are struggling to secure a head coach because all of their candidates keep getting told to avoid the team. Jorge Sedano reported on his ESPN podcast Tuesday (as transcribed by Anthony Irwin of Silver Screen and Roll) that a close friend of former Cleveland Cavaliers coach Ty Lue said "'I told Ty, don't take the Lakers job. This thing is a mess.'" Ramona Shelburne added a similar nugget on Monty Williams by saying on ESPN 710 with Mason & Ireland that "everyone in the league has told him not to take the job."
Williams and Lue will ultimately need to make their own decisions on the matter, but the fact that the Lakers are getting bashed from multiple sources to multiple candidates speaks to how miserable their reputation around the NBA is right now. The Lakers are the laughingstock of basketball right now. Forget about luring a top coach away from a playoff team as they may have tried with Doc Rivers. The Lakers can't even get coaches who are readily available to take over the NBA's most glamorous job.