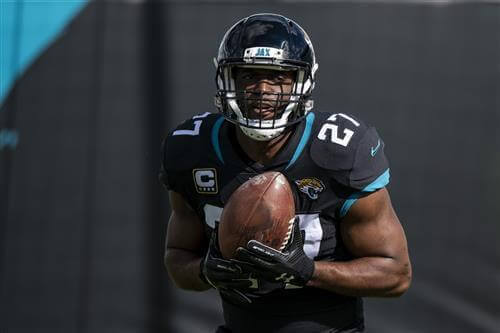 The Jacksonville Jaguars informed running back Leonard Fournette that the remaining guarantees in his contract have been voided, a source familiar with the situation told AP's Mark Long.
Fournette is in the second year of his pro career and missed eight of the team's 16 games this season for various reasons. He's scheduled to hit unrestricted free agency in 2022.
The power back was scheduled to make $7.1 million in the final years of what had been a fully guaranteed rookie contract. If Fournette fails to win an appeal, the Jaguars could move on from him without taking on future financial obligations, Long reports.