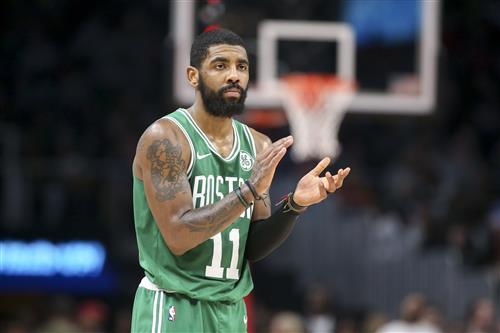 Things haven't gone super smoothly for the Celtics this season, and there are apparently some underlying issues within the organization involving All-Star guard Kyrie Irving. According to a report from ESPN.com's Tim Bontemps, members of the Celtics have been "frustrated" and "disappointed" with Irving throughout the season.
From ESPN:
"But while Irving said all the right things before this season began, things haven't gone according to plan during it, as virtually everyone involved with the Celtics has been some combination of disappointed and frustrated by how this season has played out so far. That has been especially true with regard to Irving, multiple sources said, due to a variety of factors.
Irving is undoubtedly playing the best basketball of his career -- but it hasn't translated to wins. The Celtics are, in theory, more talented than the team that reached Game 7 of the Eastern Conference finals without Irving and Gordon Hayward last season. But Boston is in fourth place in the East, getting there only after Friday's win thanks in part to the Indiana Pacers plummeting after losing Victor Oladipo for the season because of a torn quad tendon.