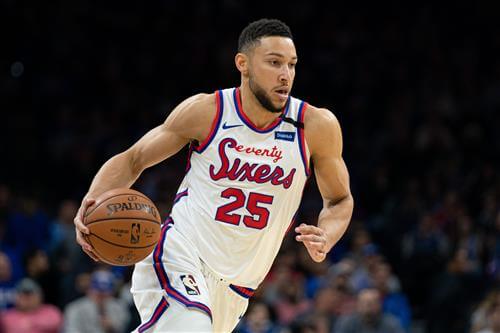 Following a 103-96 loss to the Atlanta Hawks in Game 7 of the Eastern Conference Semifinals on Sunday, the top-seeded Philadelphia 76ers are in for an offseason of soul-searching.
Eight years after then-general manager Sam Hinkie told us to Trust the Process that yielded Joel Embiid and Ben Simmons, it may be time to break up that duo.
For years, Simmons' refusal to shoot outside of four or five feet has clogged up a paint that Embiid should probably have all to himself. And in this series, that problem was abundantly obvious.
Mere months ago, Simmons was a realistic centerpiece for a potential James Harden trade. Now, his trade value is one of the biggest mysteries of the summer.
What kind of deals could Philly make to get Embiid closer to a title? Are there other trades out there that might actually make the Simmons-Embiid pairing work? Answers to that and more can be found in the following five hypothetical trade packages, courtesy of B/R's Andy Bailey and Eric Pincus.
Simmons for CJ McCollum
The idea of swapping Simmons and CJ McCollum has been out there for well over a year. Back then, it seemed like the Portland Trail Blazers might have to attach a pick and a young player to get it done. After all, Simmons is five years younger (25 in July), eight inches taller (6'11") and a much more explosive athlete.
Now, after disappointing playoff losses for both teams, it's starting to feel like a straight-up trade might be fair.
As is the case with Embiid and Simmons, it just feels like the McCollum-Damian Lillard pairing has run its course. Portland could use bigger, more versatile defenders around Dame. And in lineups with one of the game's best offensive point guards, Simmons would obviously have to move to what may be his more natural position: point forward or point center.
Think of that duo as something of a facsimile of the Stephen Curry-Draymond Green pair.
McCollum may not have quite as much raw talent as Simmons. And plugging him into the starting five would almost certainly hurt the Philly defense. But the idea of a floor-spacer who can run the pick-and-roll with Embiid has to be enticing. Imagine those two, flanked by Seth Curry, Danny Green and Tobias Harris.