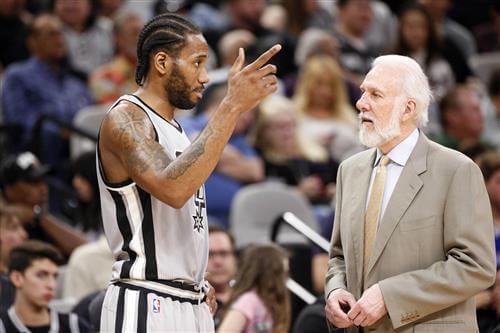 You want NBA offseason tea leaves to read? You got 'em.
Notice anything here? (Yeah, I know — the headline gave it away.)
Updated odds on which team Kawhi Leonard will be on next season (@betmybookie):

Spurs +200
Raptors +200
Lakers +500
Clippers +600
76ers +800
Celtics +800
Bucks +1000
Knicks +1500
Cavaliers +2000
Rockets +2000
Nets +2500
Field +500

— OddsShark (@OddsShark) July 12, 2018
Hmmmm. The Toronto Raptors are co-favorites to have Kawhi Leonard on their roster by next season.
This could mean a few things:
1. Nothing.
2. The talk of Leonard to the Raptors as a possibility sent bettors to their betting establishments and drove up his odds.
3. Oddsmakers know something we don't.