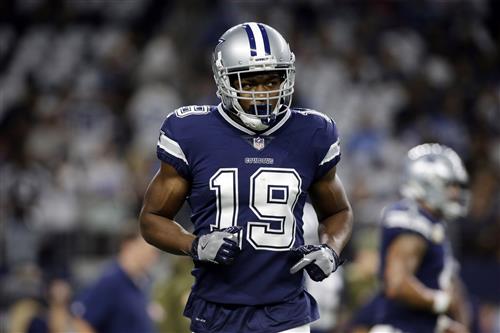 The 2022 NFL draft is over, and the bulk of free agency has also passed. While several terrific free agents remain unsigned—such as Jadeveon Clowney and Jarvis Landry—the big moves have been made.
At this point in the offseason, positivity should reign supreme. Incoming rookies provide hope, while free-agent and trade acquisitions provide possibilities. Every team is undefeated and can dream of success in 2022.
However, not every offseason move was a home run. In fact, some were downright terrible.
Here, we'll rank the seven worst moves of the 2022 offseason. The order is based on short- and long-term impact, roster-building implications, trade/draft capital and other situation-specific factors.
7. Seahawks Overpay for Will Dissly
We could bash the Seattle Seahawks for trading franchise quarterback Russell Wilson. However, Seattle got good compensation for the nine-time Pro Bowler and a fourth-round pick: two first-round picks, two second-round picks, a fifth-round pick, quarterback Drew Lock, defensive lineman Shelby Harris and tight end Noah Fant—which will significantly aid the rebuilding process.
Backup tight end Will Dissly will apparently be a significant piece of that process, as the Seahawks gave him a three-year, $24 million contract shortly after the Wilson trade.
This was a baffling move, as Fant—who has topped 600 receiving yards in each of the past two seasons—should step in as the primary receiving tight end. It's also a bad value because Dissly hasn't established himself as a notable piece of the offense.
He has never reached 30 receptions or 300 receiving yards in a season. He showed flashes in his first two years, but they ended in knee and Achilles injuries, respectively. Over the last two seasons, Dissly has been a minor role player.
This isn't a knock on Dissly, who is solid. However, the Seahawks erred by overpaying a part-time player they likely could have replaced in the 2022 draft.
Still, it ranks at the bottom of our list because the implications are purely financial.
6. Cowboys Trade Amari Cooper for Peanuts
While the Seahawks are set to overpay Dissly, the Dallas Cowboys aren't set to pay wideout Amari Cooper at all. They wanted out from under his five-year, $100 million deal and let it slip that Cooper would be traded or cut this offseason.
NFL Network's Ian Rapoport reported March 4 that the Cowboys would release Cooper if a trade wasn't reached.
By letting the football world know Cooper wasn't wanted, Dallas robbed itself of any trade leverage. It only got a fifth-round pick and a swap of sixth-rounders from the Cleveland Browns for the four-time Pro Bowler.
To say Dallas underestimated the receiver market would be an understatement. The Green Bay Packers netted first- and second-round picks for Davante Adams. The Kansas City Chiefs got a first- and second-round 2022 pick, two fourth-round selections and a 2023 sixth-round pick for Tyreek Hill.
On the draft's opening night, the Tennessee Titans got the 18th pick and a third-rounder for A.J. Brown, while the Baltimore Ravens got the 23rd pick for Marquise Brown and a third-rounder. Had Dallas waited to move Cooper—or at least not allowed teams to know he was unwanted—it should have at least gotten a Day 2 selection.
This was a horrible series of decisions by the Cowboys, who got nowhere near adequate value for the talent they lost.