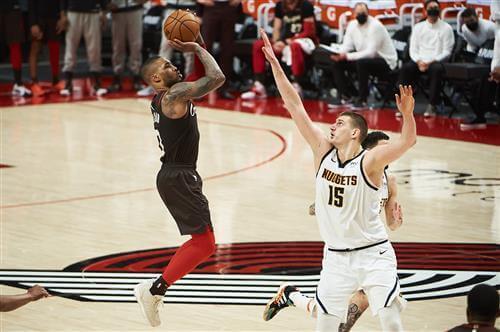 Portland Trail Blazers superstar Damian Lillard and his squad did all they could against the Denver Nuggets in the first round, but it wasn't enough as they were eliminated from the NBA Playoffs in six games.
After the team parted ways with coach Terry Stotts, Lillard made his preference for a new coach crystal clear. Instead of thinking which coach could be coming, many are thinking that Lillard could be on his way out of town.
NBC Sports Chicago's K.C. Johnson rolled out a trade concept that would send shockwaves through the NBA.
"A four-for-one package constructed around Patrick Williams, Coby White, Al-Farouq Aminu and Young or Satoranský, for example, would work financially. The Bulls may also make additions through trades, free agency or re-signings that could eventually be included if the trade is made next season.