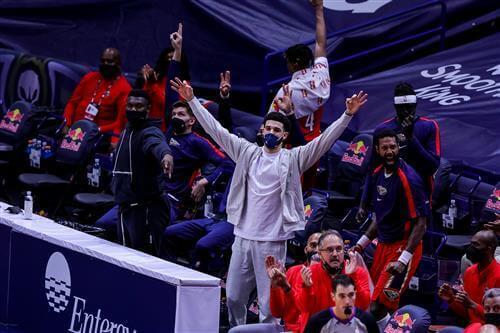 The Los Angeles Clippers were involved in trade discussions for New Orleans Pelicans guard Lonzo Ball last month per Kevin O'Connor of The Ringer, but nothing materialized. Now, according to the latest report courtesy of Brian Windhorst and Andrew Lopez of ESPN, Ball may be a bit more attainable than many initially thought.
According to Windhorst and Lopez: "Ball was involved in trade discussions with several teams before last month's trade deadline, with the LA Clippers, Chicago Bulls, Denver Nuggets and Atlanta Hawks among the teams showing interest, sources said. Some executives came away from those talks with the belief that Ball might be available in a sign-and-trade in the offseason as a restricted free agent."
Windhorst also revealed on The Hoop Collective podcast that due to the emergence of power forward Zion Williamson, New Orleans may be forced to center the building of its team around Williamson — which may not leave much money left to pay Ball the rumored $20 million he will likely be asking for once he finishes playing out the last year of his rookie deal.