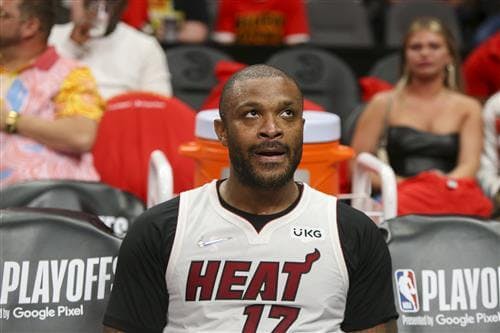 News broke last week that PJ Tucker was opting out of his $7.4 million player option with the Miami Heat. Since then, the Philadelphia 76ers have become to biggest contender to land the veteran forward. Now, with 2022 NBA Free Agency two days away, Tucker to the Sixers is basically a "done deal." Tucker is going to choose the Sixers' three-year, $30 million deal instead of opportunities with the Heat and the Milwaukee Bucks.
This is according to The Philadelphia Inquirer's Keith Pompey, who garnered information from multiple sources throughout the league.
While this is all well and good, there's a huge catch. According to Pompey, the team won't have enough cap space to make the deal if James Harden exercises his $47.36 million player option as expected.