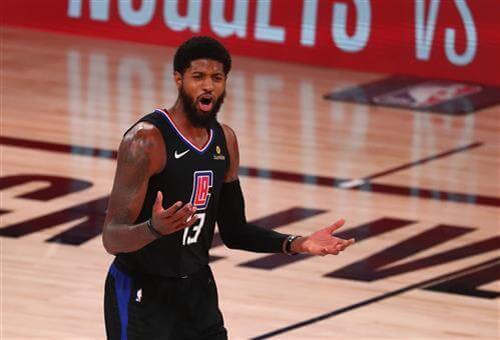 As the L.A. Lakers prepare for Game 1 of the Finals, the other team is trying to pick up the pieces of an embarrassing season.
With unprecedented talent and extremely high aspirations to match, the Clippers came into the 2020 playoffs as the favorites to win it all. Instead, they failed to reach the Conference Finals, blowing a 3-1 lead to Denver in rather epic fashion.
Needless to say, the organization has since gone into a tailspin that has already sent their head coach Doc Rivers packing, and in a new report by Jason McIntyre, Paul George could be next.
"I've heard, at the exit interviews, Paul George didn't get 'rave reviews' from his teammates. My source would not be shocked if Paul George was shipped out of town…"