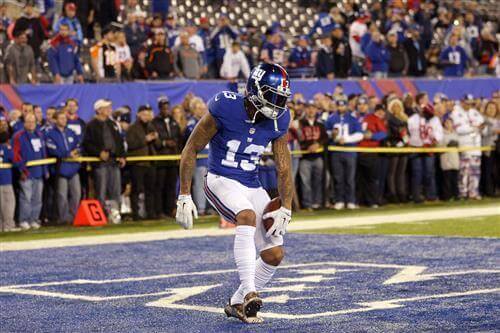 While the New York Giants were reportedly shopping receiver Odell Beckham Jr. last offseason, it was the New England Patriots who were the most aggressive in pursuing a trade, according to Chris Simms on Pro Football Talk Live.
Simms noted the Patriots' interest caused the Giants to get "cold feet" on a potential deal and indicated the team didn't want the negative repercussions if Beckham found success on a Super Bowl contender.
Simms also noted that a possible trade involving Beckham "still is in play."
Although the receiver signed a five-year extension with the Giants last offseason, his contract leaves open the possibility of a trade. According to Ben Volin of the Boston Globe, a trade after June 1 would cost the team only $4 million in dead cap space this year but $12 million in 2020. However, it will save $17 million in cap space for 2019 as well as most of the cash owed in the deal.