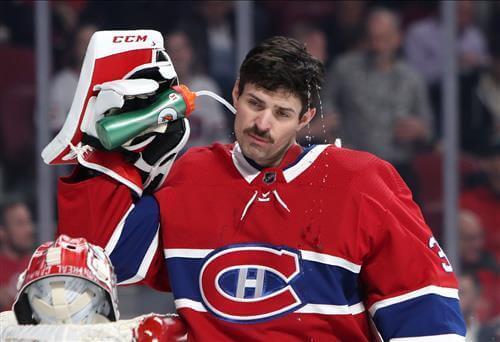 Carey Price. That's right, Carey Price.
For it is largely due to the remarkable reputation of the Montreal goaltender among his peers that much talk about the format of what appears to be a summer 24-team tournament has fixated on how unfair it would be to face Price in a best-of-three, multiple sources report.
We are told there is growing support for a best-of-five first round that would, to a degree, temper the impact of a hot goaltender in a short series. Price, who routinely tops players' polls, is one of 10 netminders to have played in at least 60 postseason matches. He ranks eighth in save percentage (.914) and goals against average (2.53) with the fewest wins of the group while going 25-31. But perception in this case is reality.
The sides have not yet nailed down the specifics of testing, but we're told that there will be frequent testing with rapid turnaround in the league's hub cities. It is not yet decided the number of centralized locations in which the NHL will operate — probably two or four — but readiness and availability of labs and proper medical personnel are necessary components of the hub sites' proposals to act as hosts.