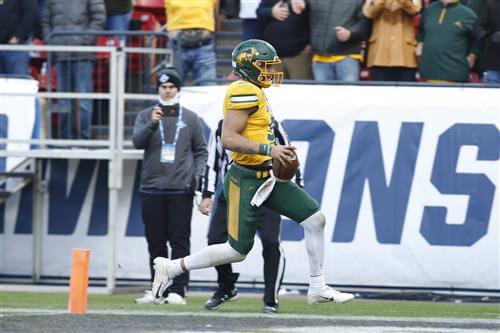 Is all the attention being paid to Justin Fields just a smokescreen by Bill Belichick and the New England Patriots? Former NFL President and ESPN analyst Joe Banner didn't say that, but he does believe New England's best fit at QB might be North Dakota State's, Trey Lance.
Banner took to Twitter to warn the rest of the NFL not to allow Belichick to get a hold of Lance because the duo could do some extraordinary things in the league.
Banner says, "that coach with that QB on a rookie contract for five years would be scary for everyone who isn't a Pats fan."
Banner is a huge fan of Lance, whom he believes may be getting the short end of the stick from an evaluation standpoint. He calls Lance "the smartest of the top four," including Clemson's Trevor Lawrence, BYU's Zach Wilson, and Ohio State's Justin Fields.