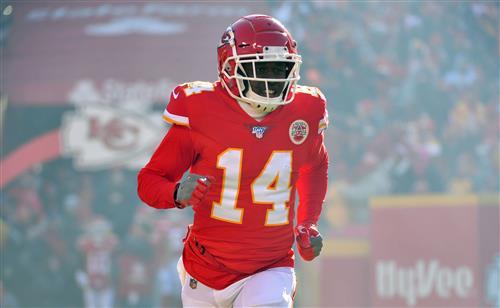 Free agency continues to roll on in the NFL, though the activity has begun to slow. The same is true for the trade market, as evidenced by the Carolina Panthers' inability to move quarterback Cam Newton before releasing him earlier this week.
While there may be the occasional deal over the next couple of weeks, the next wave of trades will probably come before, during and after April's draft. Teams will have a better idea of where their needs are and how they can maximize the value of moving players.
Here, we'll examine eight notable veterans who could still be moved this offseason, based on factors like salary, cap space, positional depth and long-term roster outlook. Some of these players could be traded as money moves; others because the team has a replacement on deck or is likely to draft one.
Carlos Dunlap, EDGE, Cincinnati Bengals
1 OF 8
Because of their long-term outlook, the Cincinnati Bengals may try moving longtime pass-rusher Carlos Dunlap. Though he is still a productive sack artist—he had 9.0 sacks in 2019—Dunlap is also 31 years old and set to earn nearly $24.5 million over the next two seasons. Only $4.5 million of that is dead money.
Will the Bengals be ready to contend within the next two years? Probably not. They're entering a new rebuild that will likely be centered around presumed No. 1 pick Joe Burrow. Cincinnati is not a quarterback away, however, so the rebuild will take some time.
Cincinnati could save roughly $20 million over the next two seasons by dealing Dunlap—money that could be used on younger players who will be around to see the rebuild through. The Bengals obviously would get a little something in return in a trade while also opening up an expanded role for 2017 fourth-round pick Carl Lawson.
Lawson produced 5.0 sacks in 2019 but played just under 43 percent of defensive snaps, according to Football Outsiders.
Andy Dalton, QB, Cincinnati Bengals
2 OF 8
As previously mentioned, the Bengals are expected to make LSU quarterback Joe Burrow the first pick in the draft. This means that current Bengals quarterback Andy Dalton is expendable. The challenge for Cincinnati will be finding a trade partner.