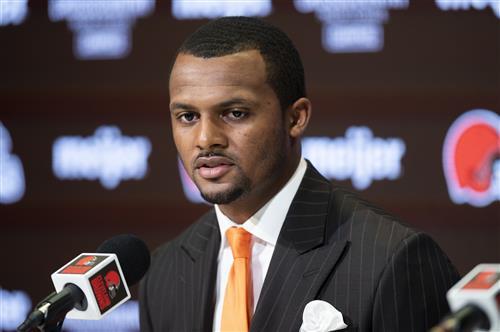 Deshaun Watson has already missed one year of football, but he wasn't suspended by the league for allegations against him.
Could he be in line for a similar type of punishment that we just recently saw from Major League Baseball?
That is the chatter that has been told to NFL Insider Josina Anderson on Wednesday regarding the Cleveland Browns quarterback.
"Regarding the future of the situation in Cleveland, the word I keep hearing over & over again is 'precedent': "You have to look at every single case that touched those areas in the Personal Conduct Policy on sexual misconduct, that precedent is either the floor, or the minimum."
"NFL source on Trevor Bauer: "Look at what baseball did. If people don't think that's on people's radar, then. Public opinion matters. You think the NFL wants to be the organization that says sexual misconduct against women means more to one league than the other? Think about it."