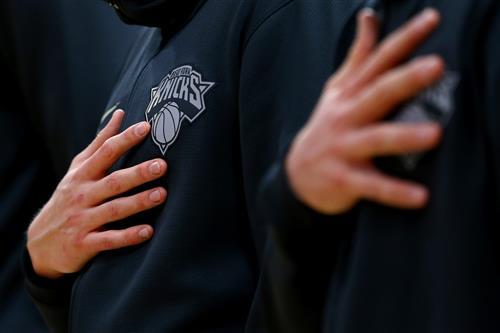 The New York Knicks are doing their best to get into the lottery with the 2021 NBA Draft quickly approaching later this week.
Coming off a surprise playoff appearance, New York has the 19th and 21st picks in the draft. Front office head Leon Rose and Co. have also reportedly made calls to multiple teams about a move up the draft board.
According to Bleacher Report's Jonathan Wasserman, New York offered those two picks to the Golden State Warriors to move up to the 14th selection. The report notes that Golden State promptly turned down that offer.
"A source says the Knicks have made calls to late-lottery teams about trading up. I'm told the Warriors turned down Nos. 19 and 21 for No. 14. The Knicks don't have strong enough draft assets to get into top 10, and now it seems like a long shot they can get into the late lottery," the report read.