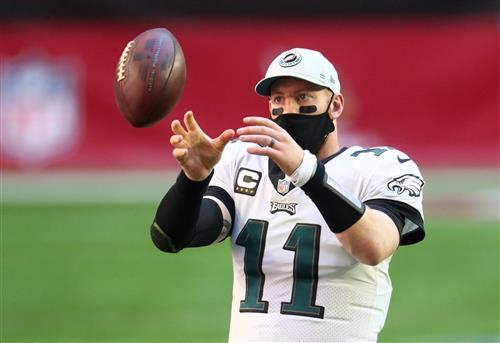 Doug Pederson coached the Philadelphia Eagles for five season, during which he led the team to three postseason appearances and the franchise's first ever Super Bowl title. He also has two NFC East titles under his belt, and the team was riding a three-season playoff streak heading into 2020.
So why on earth would the Eagles fire him after just one dismal season–when there were plenty of other factors which also contributed to the Eagles' demise, like an atrocious defense, terrible quarterback play, injuries, and a lack of playmakers on offense?
Most people believed that Pederson's dismissal was largely tied to his questionable decision to bench then-stater Jalen Hurts in favor of Nate Sudfeld during a very winnable week 17 contest against Washington.
Well, it turns out that the coaching change had less to do with Hurts, and more to do with the Eagles' OTHER quarterback, Carson Wentz.
According to a recent report from The Philadelphia Inquirer's Jeff McLane, Wentz's attitude can be characterized as 'uncoachable':
Wentz's Type-A personality could be credited just as much for his past success. Many top quarterbacks share the same trait. But the 28-year-old had increasingly rebuffed advice, defied criticism, and clashed with former coach Doug Pederson last season, Eagles sources said. "Every great quarterback wants to be coached and they want to be coached hard and by the best, and it doesn't seem like [Wentz] wants that," one source said. "It's kind of like whoever's coaching him is working for him. But it can't be that way."