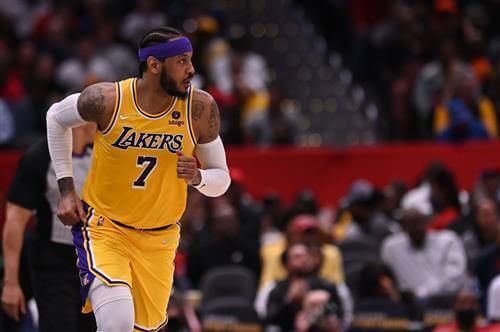 After a busy few days, the 2022 NBA free agency period has begun to quiet down, although there are still plenty of quality veterans available.
The majority of these players will be looking to latch on with contenders, especially ones who recently lost free agents at key positions.
After already guessing where players like Deandre Ayton, Collin Sexton, Dennis Schroder and others will end up, here's where more of the top free agents should sign.
Hassan Whiteside: Los Angeles Clippers
Whiteside is a former league leader in rebounding and blocked shots and has now transitioned into one of the better backup centers in the NBA.
As a reserve behind Rudy Gobert with the Utah Jazz last season, Whiteside still put up 8.2 points, 7.6 rebounds, 1.6 blocks and shot 65.2 percent overall in just 17.9 minutes per game.
Among all players who challenged four or more shots per game at the rim, Whiteside ranked eighth overall by holding opponents to 53.1 percent shooting. This was a stingier rate than what guys like Myles Turner, Kristaps Porzingis, Joel Embiid and Anthony Davis registered.
The Clippers should be in the market for a backup center to Ivica Zubac after Isaiah Hartenstein left to sign a two-year deal with the New York Knicks.
Whiteside would only have to fill minutes as a rebounder and rim protector and wouldn't need to play a big offensive role with a stacked roster that features Kawhi Leonard, Paul George, Norman Powell, John Wall, Reggie Jackson and Marcus Morris Sr.
After signing minimum deals the past two years, getting Whiteside on another veteran contract is important for the Clippers, who already project to have the highest payroll in NBA history with $191.8 million committed thus far.
Austin Rivers: Minnesota Timberwolves
Trading for Rudy Gobert gave the Wolves arguably the best frontcourt in the NBA but gutted the backcourt in the process.
Both Patrick Beverley and Malik Beasley were shipped to the Utah Jazz in the trade, while free agent Josh Okogie left to sign with the Phoenix Suns. The Wolves have since signed sniper Bryn Forbes but could use another ball-handler and defender to make up for the losses of Beverley and Okogie.
Rivers is still just 29 despite now going into his 11th NBA season. He's played in 60 total playoff games over seven postseason appearances and would help bolster what's become a somewhat decimated bench following the trade for Gobert.
Rivers' value lies in his versatility. He can line up at either guard position, act as a playmaker or scorer depending on the situation and plays solid defense. As a member of the Denver Nuggets last season, he also hit 37.0 percent of his catch-and-shoot three-pointers.