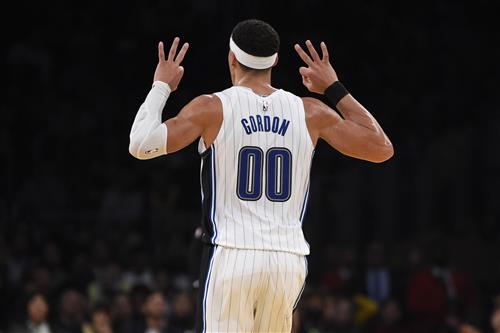 With the NBA trade deadline quickly approaching on March 25, we're seeing rumors heat up big time. Some bottom-end teams are looking to sell off veterans in order to start anew with a rebuild. Other playoff hopefuls need a shot in the arm or two in order to be taken seriously moving forward.
From Toronto Raptors six-time All-Star guard Kyle Lowry to Victor Oladipo of the Houston Rockets, there's been some big names bandied about ahead of Thursday's NBA trade deadline.
With that as a backdrop, we check on five realistic deals we could see within the next few days around the Association.
Charlotte Hornets add Marvin Bagley at NBA trade deadline
Hornets get: Marvin Bagley III, Hassan Whiteside
Kings get: Miles Bridges, Bismack Biyombo, future first-round pick
We already know that there's some major drama in California's capital city between Bagley's father and the Kings' organization. At this point, it almost seems imminent that the former No. 2 overall pick will be dealt ahead of the March 25 NBA trade deadline.
If so, Charlotte seems to make a ton of sense. Terry Rozier, LaMelo Ball and Gordon Hayward have this team in playoff contention. It's a young squad with a tremendous amount of upside. Adding the 22-year-old Bagley on the cheap would be big moving forward. Despite being sidelined to a hand injury, he could ultimately slide in at the five next to P.J. Washington. Acquiring Whiteside would be simply for a playoff push.
As for Sacramento, it is not going to get a whole heck of a lot for Bagley. Acquiring a wing in Bridges to eventually replace Harrison Barnes makes sense. The youngster would team up with the star backcourt duo of De'Aaron Fox and Tyrese Haliburton to form a solid big three. Adding a first-round pick to the mix helps, too.
Miami Heat go big time with Kyle Lowry trade
Heat get: Kyle Lowry
Raptors get: Duncan Robinson, Goran Dragic, Kelly Olynyk, future first and second-round pick
NBA rumors continue to heat up as it relates to Miami's interest in six-time All-Star Kyle Lowry. Whether the Toronto Raptors trade their longest-tenured player remains to be seen. What we do know is that Toronto entered this week's action with a 17-24 record and having lost seven consecutive games. The team needs to make a move. If not, the possibility of losing Lowry for nothing in free agency this coming summer increases.
In this hypothetical deal, the Raptors acquire a solid starting wing in Robinson who is shooting 42% from distance in his three-year career. It's much needed given Toronto's struggles from the perimeter. Picking up a stopgap starting point guard in Dragic as well as two picks helps the Raptors a lot in this scenario.
As for Miami, the idea would be to team Lowry up in the backcourt with young stud Tyler Herro. The latter would move to his more natural off-ball position with Jimmy Butler doing his thing out on the wing. Realistically speaking, this group could compete with Brooklyn and Philadelphia in the Eastern Conference moving forward.