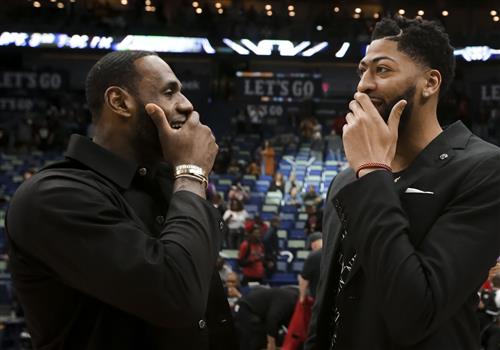 The New Orleans Pelicans have reportedly counter offered the Los Angeles Lakers' initial trade package for Anthony Davis, asking for Lonzo Ball, Kyle Kuzma, Josh Hart, their fourth overall pick in this year's NBA Draft and a future unprotected first-rounder, according to Brandon Robinson of the Scoop B podcast.
The Lakers originally offered a package composed of Brandon Ingram, Ball, and their No. 4 overall pick on Wednesday, an offer that didn't get much traction with Pelicans executive vice president David Griffin.
Griffin made his demands known early in the week, telling inquiring teams he expects an All-Star player, a player with the potential to become an All-Star and two first-round picks as compensation for Davis.
The price is seen around league circles as ridiculously high, but that has been the trend recently when it comes to franchises trading their stars.