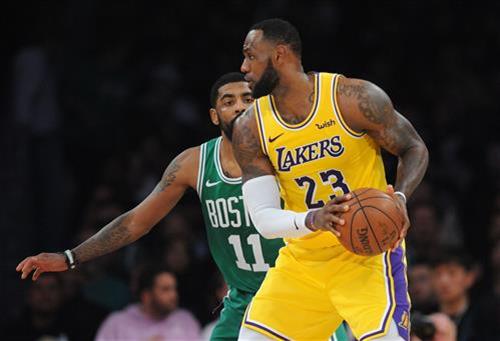 The Pelicans reportedly blamed the Lakers for leaking Anthony Davis trade-talk details.
Did the Lakers blame Davis' and LeBron James' agent, Rich Paul?
Was ESPN analyst Jeff Van Gundy onto something when he suggested Los Angeles consider trading LeBron?
Ric Bucher of Bleacher Report:
The subject of moving James, however, was contemplated by the Lakers, a team source said, weeks before Van Gundy aired it. When rumors engulfed the team at the February trade deadline that it was willing to trade anyone other than James to acquire All-Star forward Anthony Davis from the New Orleans Pelicans, James' agent, Rich Paul, was widely accused of spreading those rumors because Davis is also one of his clients. Paul denied to B/R that he leaked the Lakers' interest in Davis, but Buss suspected otherwise and was furious. The idea of terminating the franchise's relationship with Paul by moving James at least crossed Buss' mind, the team source said, and Paul was made aware of that. That prompted Paul to reach out to Buss to clear the air, and whatever ill will existed supposedly dissipated.
I'm very skeptical. This is from only a single Bucher sources, and the story sounds outrageous.